CHRISTIAN BOOKSTORE HOME
Christian Bookstore Addressing The Mormon Church Conspiracy
This Christian Bookstore has an Amazon search box located on the bottom. Opposing views of the false church of the LDS are revealed within the following conspiracy books.


Christian Bookstore: (RECOMMENDED BOOKS) Click on the Christian Bookstore recommended books, pictures, or underlines below to read about this Christian bookstore and how to purchase these books at Amazon.com.

The Christian Bookstore Recommended books:



Christian Bookstore PayPal purchase "The Mormon Conspiracy"

OR

AMAZON.COM purchase "The Mormon Conspiracy" by Charles L. Wood




Buy The Mormon Conspiracy at Amazon.com


A Review of Present Day and Historical Conspiracies by the Mormon Church also known as LDS Church of Jesus Christ of Latter-Day Saints, to Mormonize America and the World. A very comprehensive volume dealing with issues that most others who have written about the Mormon Church have left untouched, namely the political ambitions of the Church of Jesus Christ of Latter-Day Saints and how they have become successful toward this goal, unnoticed by the majority of Americans. He has captured the "spirit of Mormonism" and understood the internal structure amazingly well without ever having been a Mormon. Dr. Wood's research and conclusions show originality and give helpful conclusions which open the reader's mind to see the true nature and plan of the Mormon Church for America-and the world.

"When I sent off for this marvelous book, the paranoid thought even entered my head, that perhaps this was an elaborate plot to check out if I was a true Mormon. I am still reading the book and last night I didn't turn the light off until 1:30 am. I was totally engrossed!"



READERS' COMMENTS:


"Absolutely a good book, an eye opener."
"The truth is evident"
"Unbelievable"
"I read it for six hours, I couldn't put it down."
"I couldn't believe that the Mormon Church was worth 50 Billion Dollars. They must own half of Utah"
"That's the way I see it! It's all true!"


The Mormon Conspiracy




CONTENTS:


Acknowledgments Preface Chapter 1. Overview of Mormonism Chapter 2. Mormon Doctrine and Beliefs Chapter 3. Ex-Mormons and Excommunication from the Mormon Church Chapter 4. Organization and Finance of the Mormon Church Chapter 5. Indoctrination, Activities and Social Pressure Chapter 6. Missionaries: Proselytizing and Two More Years of Indoctrination Chapter 7. Authority, Obedience and Political Activities Chapter 8. The Conspiracy Appendix Important Dates in the History of the Mormon Church Endnotes Bibliography Index Total pages: 289

LDS Bookstore Recommended books:

Christian Bookstore Recommended books:






"The Keystone of Mormonism" by Arza Evans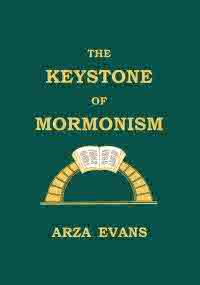 Click on the book to buy it at amazon.com





Summary:


Joseph Smith, the founder of Mormonism, declared his Book of Mormon to be "…the most correct of any book on earth." However, this careful study reveals a large number of serious errors. For example, his characters had access to spring steel, window glass, machinery, and submarines centuries before these things were invented. They also had horses, chariots, elephants, silk, and linen contrary to the claims of archaeologists, anthropologists, and other scientists. Smith's Nephites and Lamanites were alone here in their "promised land" despite overwhelming scientific proof that many other civilizations have been in America for thousands of years. Also, his "prophets" quoted Old and New Testament Prophets hundreds of years before these men were born in the Old World. The Keystone of Mormonism documents these and other serious errors in Smith's book.



Table of Contents:



INTRODUCTION 7 (1.) THE LAW OF MOSES AND CHRISTIANITY 27 (2.) TALL TALES, A FANTASY WORLD 31 (3.) BEWARE OF FALSE PROPHETS 45 (4.) CONTRADICTORY DOCTRINE 53 (5.) FICTITIOUS TRANSLATIONS 65 (6.) ANACHRONISMS AND IMAGINARY GEOGRAPHY 75 (7.) CONFLICTS WITH SCIENTIFIC FACTS 79 (8.) PLAGIARISM FROM OTHER BOOKS 86 (9.) THE MOST CORRECT BOOK ON EARTH 95 (10.) CREDIBILITY OF WITNESSES 107 (11.) REASON VS. TESTIMONY 111 (12.) SOCIAL PATHOLOGY 121 (13.) A LEGACY OF DECEPTION 134 (14.) THE OUTLAWS 154 (15.) A LUST FOR POWER 171 (16.) MORMONISM VS. TRADITIONAL CHRISTIANITY 192 (17.) NEW SCRIPTURES 213 (18.) OTHER DOUBTERS 233 EPILOGUE 250 APPENDIX A, (QUOTES FROM THE NAUVOO EXPOSITOR) 259 APPENDIX B, (WHO HAS BEEN HURT BY MORMONISM?) 267 APPENDIX C, (OUR CAST OF CHARACTERS) 271 REFERENCES 289 INDEX 313

The Christian Bookstore Recommended books:




"Journey to the Center of my Soul" A Mormon Odyssey by Tammy J. Braithwaite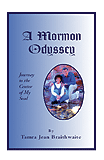 Click on the book to buy it at amazon.com





Description:


A Mormon Odyssey takes the reader into the heart and soul of a Mormon couple who discover that the religion of their heritage is laced with a web of lies, deceit, and cover-up. They began their journeys separately, each motivated by a desire to learn the unvarnished truth about the religion they had come to embrace. As they followed the trail of Mormonism from before its inception they discovered a history at odds with itself, where truth was illusive and nothing was what it seemed. Join their heart-wrenching journey through Mormonism and beyond. Based upon the personal experiences of the author and her husband followed by an in-depth research into the original documentation of the religion, they learn things about the Mormon Church and themselves that they never dreamed. Their integrity is tested, their minds are challenged, and their hearts are broken. It took tremendous courage and commitment to take such a journey but in the end they have triumphed, discovering that spirituality lives in the heart of the individual not in religious doctrine. A Mormon Odyssey is so touching, so informative, and so thoroughly documented that it may well change the reader's life.
Tammy and Larry Braithwaite 2990 East Riverside Dr. #135 St. George, Utah 84790

The Christian Bookstore Recommended books:




"Suddenly Strangers" by Brad L. Morin and Chris L. Morin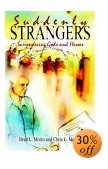 Click on the book to buy it at amazon.com



The ideal of being a rational person is to, at some point, critically examine one's own inherited beliefs. Yet, few who do take up this challenge are equipped to withstand the self-doubt and unsettling disorientation which may follow. The narrative of this book is that rare instance where two brothers of deep moral conviction and intelligence summon the energy and conviction to see this ordeal through to its conclusion. The end result unmasks insights of enduring power. This book has the appeal of a good mystery, and I had the same sense of satisfaction of a mystery being solved.

–Heather Ashton-Summers Portland, Oregon



The Christian Bookstore: More Recommended books:



Bagley, Will "Blood of the Prophets" Brigham Young and the Massacre at Mountain Meadows





Robert, B. H. "Studies of the Book of Mormon"



Fagan, Brian M. "Ancient North America" The Archaeology of a Continent



Hutchinson, Janice. "The Mormon Missionaries" An Inside Look at Their Real Message and Methods



From Housewife to Heretic Johnson, Sonia. "From Housewife to Heretic"





D. Quinn Michael D. "The Mormon Hierarchy, Extensions of Power"

Secret Ceremonies: Diary of a Mormon Laake, Deborah. "Secret Ceremonies" Diary of a Mormon



Brodie, Fawn M. "No Man Knows My History" The Life of Joseph Smith: The Mormon Prophet



Bigler, David L. "The Forgotten Kingdom" The Mormon Theocracy of the American West, 1847-1896



Brooks, Juanita. "The Mountain Meadows Massacre"



Ostling, Richard N. and Joan K. "Mormon America" The Power and the Promise